Wedding Dress Basics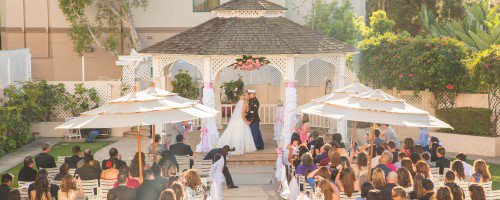 June 29, 2013
As a bride-to-be, the endless details of the wedding planning process can seem overwhelming. From dress selection to reception venue, you'll want every aspect of the special day to be flawless. Most brides consider the wedding dress to be the most important element of making her day extraordinary. The perfect dress must encompass everything you've envisioned about the wedding. From color and style to designer and fit, there are many aspects that go into the selection process.
Here at Quiet Cannon, we work with brides and wedding dress vendors practically every week, so we've decided to share some of the basics of how to find your wedding dress over the next few posts. Let's get started by considering the first and most important question….
When Should You Start Shopping for a Wedding Dress?
Like all aspects of wedding planning, the timing of dress shopping varies from bride to bride. In most cases, the selection process begins soon after the proposal. Most bridal experts suggest beginning your quest for the ideal dress 9 months to a year before the wedding, in order to leave plenty of time for shopping trips, fittings, and alterations. The decision of when to begin shopping for the perfect wedding dress is entirely up to each bride, but it's best to leave an abundance of time to shop the best bridal boutiques in your area.
Check back in a couple weeks for Tips on finding the right bridal boutique for Your perfect dress…