Reviews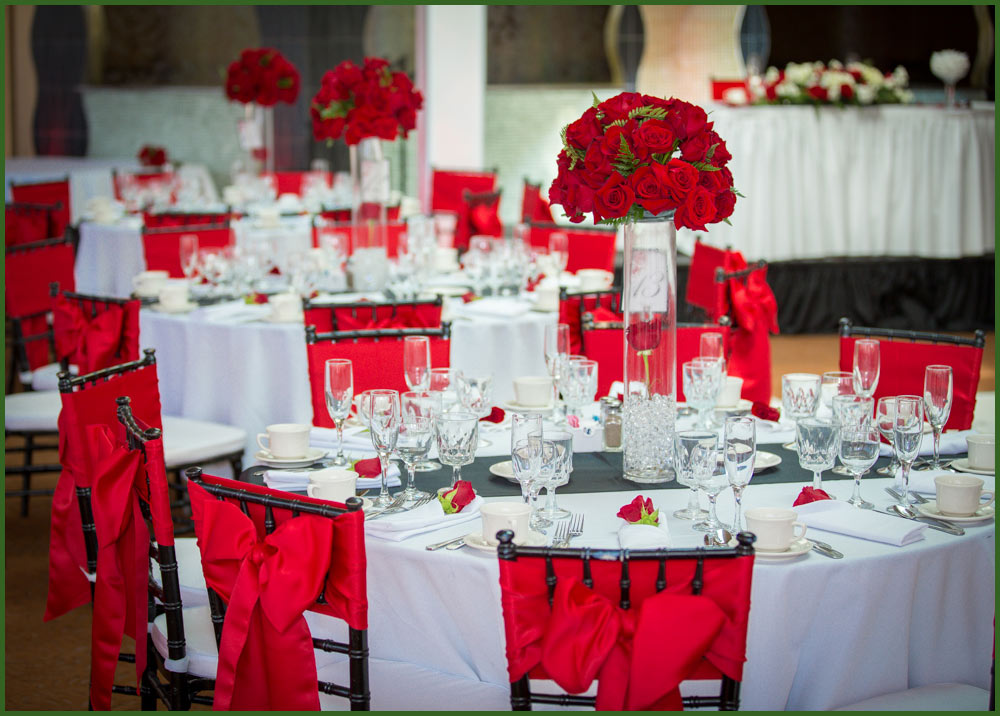 See What Our Customers Have to Say. Submit Your Review on the Contact Page.
---
Shirley Manning 
on June 6, 2013
Re: Going Away Party
I would like to share about last night. Everything was great. The lady that was in charge was very nice. She checked in with me about everything and when they were going on break. I loved the service. Everyone left around 11:15pm only because Father was getting ready to leave. The food was good the group of server's worked very hard.
Thanks for the last minute additions. We will keep you in mind for other events.
---
Roberta Barrera 
on May 31, 2013
Re: Daughter's Quinceanera
I just want to thank you for all your work and all your help planning with us our event. It was beautiful. Everything was great, the venue decoration and set up, food, service, very attentive servers and head servers in charge. My daughter's Quinceanera was a success! Thank you again.
---
Jenessa Oo 
on May 26, 2013
Re: Dental Association Event
Thank you for your coorporation in helping our May 26th dinner very enjoyable. Everything went well. Food was good, service was great and the set-up looked beautiful.
We'd like to say "Thank you" to you and your company. 🙂
---
Denise Sanchez 
on May 1, 2013
Re: Thank You
I wanted to thank you and your staff for working so hard on Saturday, June 1,2013. Especially Memo. He was on top of things all night long and was always willing to be of assistance. I really enjoy working with a crew like yours. Please pass this info on to them.
---
Susan B. 
on December 16, 2012
Review from yelp.com
I needed a venue to host a holiday breakfast for 60, and chose Quiet Cannon due to its reasonable pricing, its ample parking, and its central location. Marbella the catering manager was professional, friendly, and communicative, and quickly answered any questions I had during the planning process.
The day of the event ran very smoothly. The room was set up exactly as I requested. I've been to the Quiet Cannon as a guest and thought it was a nice facility, but was even more impressed as a customer. I'd use them again for events.