The Huntington Library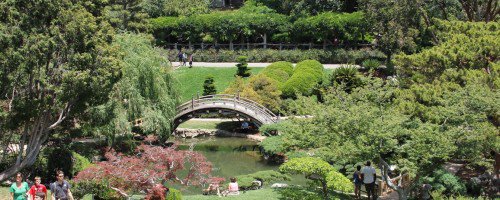 June 29, 2013
The Quiet Cannon: Right in the Heart of It All
The Quiet Cannon Banquet, Conference Center, and Café (did we mention the championship golf course) is centrally located on Via San Clemente in Montebello, California's cultural heart. The surrounding area is full of cultural and educational destinations such as the California Science Center and the Los Angeles County Arboretum and Botanical Gardens. While many folks come to California to get that Hollywood experience or spend some time on the beach, there's more to this great state than Mickey Mouse and surfer dudes.
If you're staying in or around Montebello, we have some excellent destination suggestions for you.
The Huntington Library, Art Collections, and Botanical Gardens
Located just over 8 miles away from the Quiet Cannon facility, the Huntington Library is so much more than a library. The house was originally owned by Henry E. and Arbela Huntington who opened an art gallery there way back in 1928. The gallery, at the time, was the largest collection of 18th century British art on American soil.
Since then, the house itself has become a museum to American history. Undergoing a $20 million renovation not that long ago, the house contains over 1,200 different art objects from America, the U.K., and Europe.
In the Library you'll find a copy of Chaucer's Canterbury Tales from 1410 and a Rare Gutenberg Bible dated at 1455.
The art gallery has several permanent exhibitions and several which rotate on a regular basis so you'll never see the same thing twice.
And if natural beauty is more to your liking, the botanical gardens surrounding the library have become world renowned. In fact, the brand new Japanese gardens have just opened and feature simplistic Zen style coupled with traditional Japanese architecture.
You can make a day of touring the museum and gardens or you can send the spouse off for a relaxing day basking in natural beauty while you return to Quiet Cannon for a few holes of golf on their championship course.
Our next post will feature The Orpheum Theater