Summer Wedding Styles for Boys and Men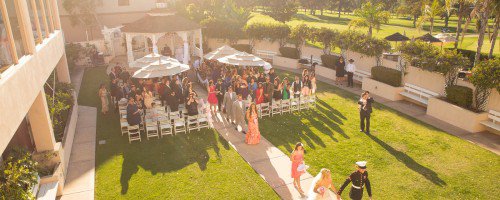 June 29, 2013
While some weddings call for men and boys to be dressed in formal suits and ties, others call for a more relaxed dress code. Lightweight summer slacks and tropical weight dress shirts look and feel fantastic; lightweight jackets help guys achieve a pulled-together look without succumbing to the heat.
Fit is important here – while you don't want to wear clothing that is obviously baggy, it can be helpful to go for a loose, comfortable fit – this helps keep air circulating around your body in a crowded church or at a sunny garden wedding.
Unless the wedding invitation specifies that jeans or shorts should be worn, these and other casual looks are normally not acceptable. One exception – toddler boys can get away with suits that incorporate short pants.
Just as with women's attire, men's summer wedding attire can be fun and playful. A pocket square or a tie that incorporates the colors the bride and groom have chosen adds a nice touch that says you care.