Event Rooms

Click Here to View in Full Screen

Spyglass I & II
Newly constructed with premium materials, Spyglass I & II combine to seat a total of 260 guests, or separately 130 guests each. Both Spyglass I & II feature a built-in DJ booth and exotic lighting setups, as well as impressive music capabilities. Spyglass II includes a built-in bridal change room complete with full-size mirrors and a refrigerator. Spyglass I features an impressive built-in bar and built-in dance floor. Both rooms, whether utilized separately or together, create a memorable ambiance and serve as beautiful, contemporary event spaces for your next event.
---
.

Click Here to View in Full Screen

Sunset Room
Featuring the same beautiful panorama views as Skyview Room, Sunset features seating for up to 130 guests and offers a beautiful lighting scheme as well as an ideal pre-event space with a built-in bar right outside.
---
.

Click Here to View in Full Screen

Salon Room
Perfect for more intimate gatherings, the downstairs Salon room is right next to our café for both an ideal pre-event space and complete ease of accessibility. Featuring beautiful lighting and beautiful natural light, Salon Room is an upbeat banquet room featuring seating for up to 80 guests and a view of the golf course.
---
.

Click Here to View in Full Screen

Skyview Room
Featuring a full panoramic view facing the golf course, Skyview Room is a distinct and premium banquet room featuring seating for up to 200 guests. The unique architecture provides a great deal of natural light while the decor adds energy to any event without detracting from supplementary decorations. Skyview features a built-in full bar area complete with seating, as well as a beautiful water feature within the room.
---
.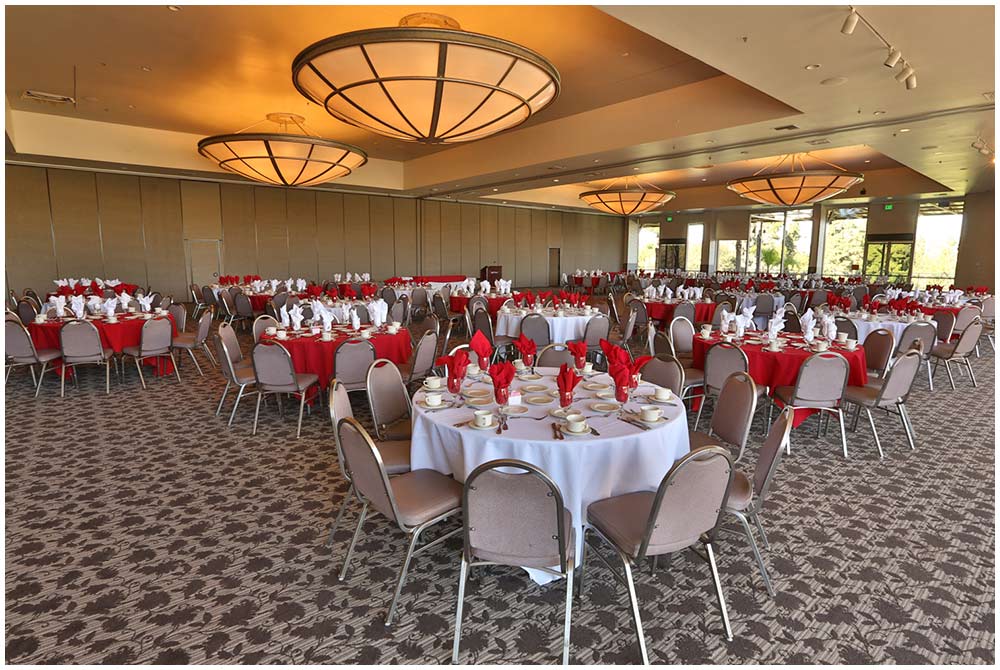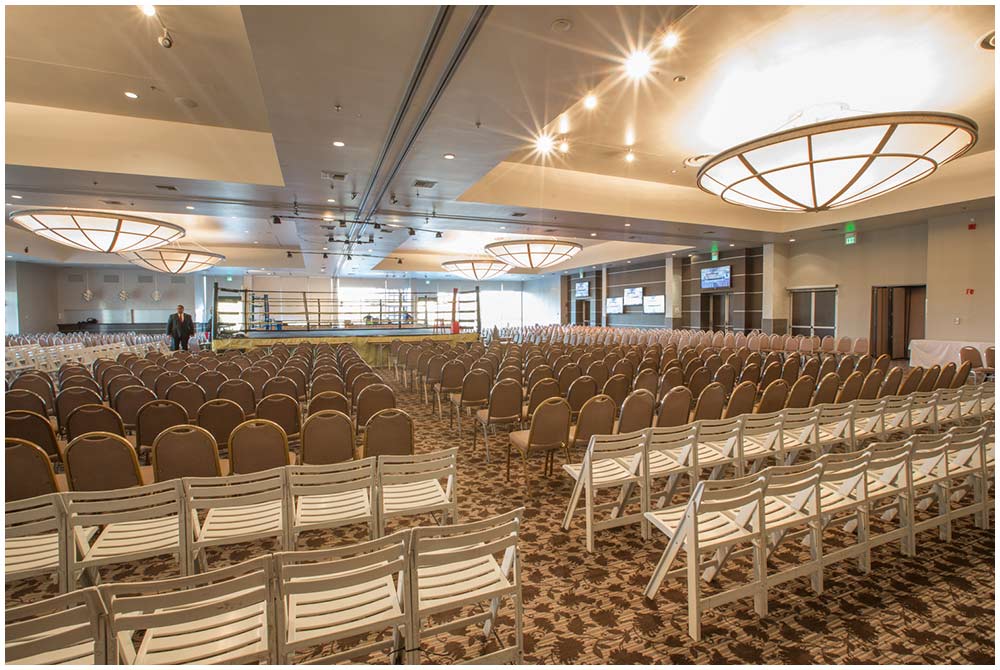 The Ballroom
A series of four smaller rooms with capacities from 120 and up, Quiet Cannon Ballroom combines to seat 1000 guests as one large room, making it the largest capacity room we offer and perfect for corporate, dancing, social, or high-capacity events. Decorated in a traditional ballroom style, Quiet Cannon Ballroom features beautiful chandelier lighting and warm, comfortable colors adding energy to any event without detracting from supplementary decorations. The Ballroom has full audio visual capabilities, a number of 70″ flat screen displays, as well as large floor-to-ceiling windows and a built-in bar. The Ballroom also offers an outdoor patio for an ideal pre-event or gathering space.
---
.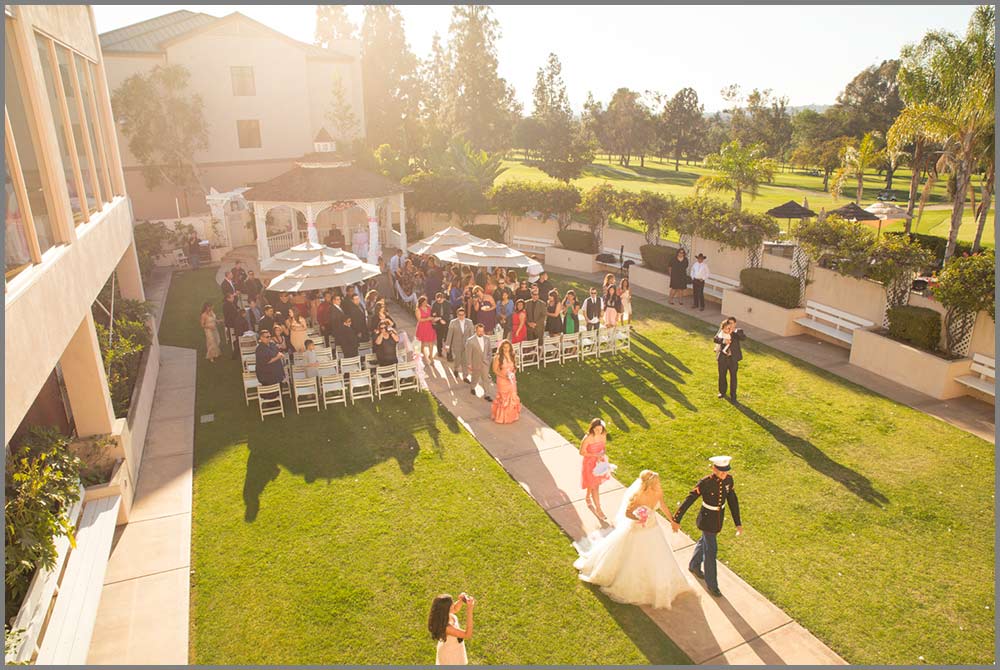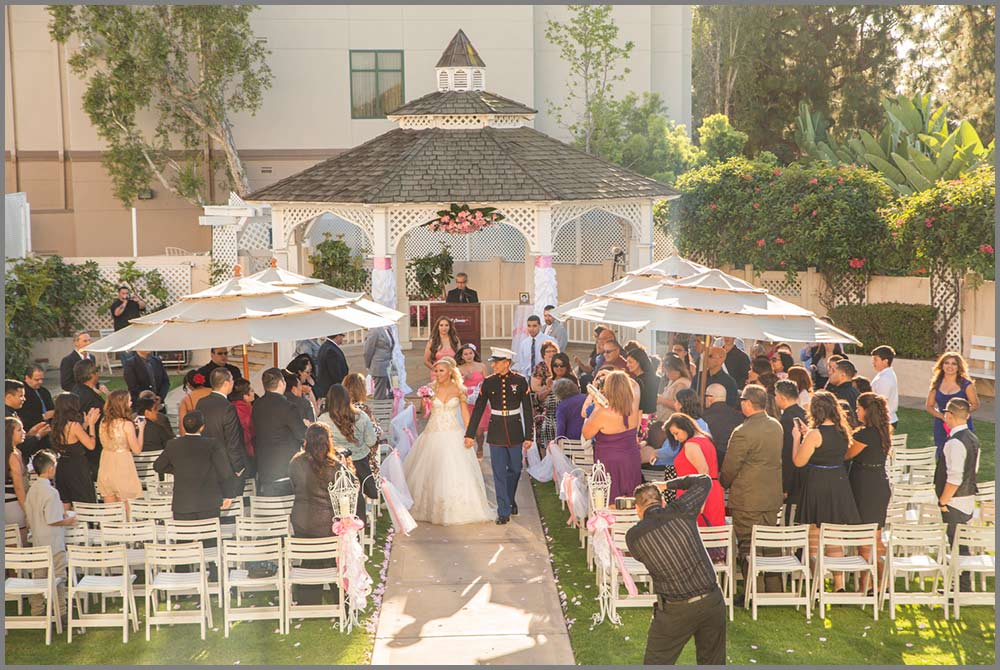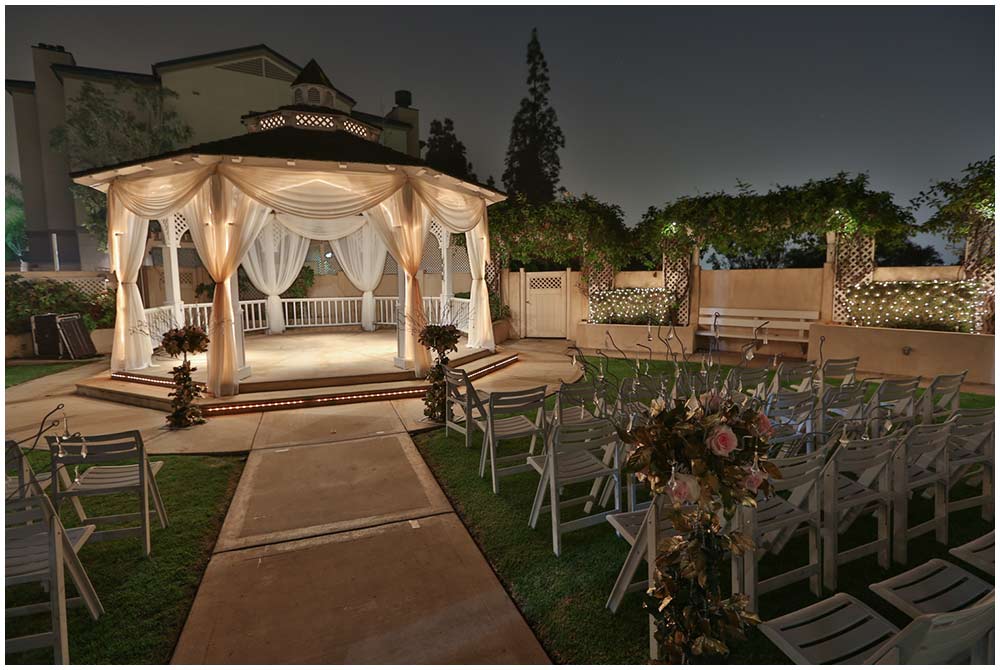 Gazebo Weddings
While there are many beautiful locations to say "I do" in Los Angeles, our Gazebo on the Golf Course and accompanying banquet rooms makes for a idyllic, convenient, and affordable way to gather everyone together for the big moment. The Golf Course Gazebo places the bride right in the center of attention for all of the guests – not to mention a memorable outdoor location far removed from the hustle and bustle of the city. The gazebo space can accommodate up to 600 guests for a ceremony.

Read More About Our Gazebo Ceremonies
---
To arrange for a viewing of the rooms or for more questions, feel free to contact our Conference Center & Sales Department at (323) 724-4500 or email our Catering Staff below. Thank you!
Marbella Ortega – marbella@quietcannon.com
Iliana Castaneda – ilianac@quietcannon.com
Marina Ayala – marinaa@quietcannon.com
Roselyn Gudiel – roselyng@quietcannon.com