How to Hold an Elegant Wedding and Reception in Los Angeles at an Affordable Price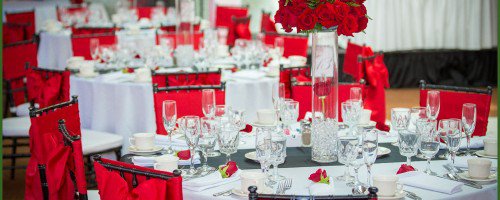 September 19, 2012
Weddings are expensive, and if not planned shrewdly, the fees can add up to more than you had budgeted for. While most couples strive to make their wedding perfection, these days most of us are looking for ways to cut wedding costs without cutting the guest list.
Reception Facilities
Because the wedding reception encompasses a large portion of total wedding expenses, one way to slash costs is by searching out more affordable wedding and reception locations in Los Angeles? One place to start the search would be with banquet halls in the Los Angeles area. Banquet facilities are often more cost effective than hotels, but not because they are of inferior quality. In fact, banquet facilities have professionals on staff dedicated to help you with every element of your wedding. They also have a variety of wedding packages to choose from that bundle options to help keep expenses down.
Garden Wedding
Another option to consider that will help keep wedding costs low is the garden wedding. Although some decorations will be required, selecting such a venue for your wedding ceremony will greatly cut down on decoration expenses you would otherwise pay for. And, you get a romantic, natural setting that will compliment your special day in every way.
Afternoon Wedding
Another way reception costs can be minimized is by holding your wedding earlier in the day. Choose to hold an afternoon cocktail wedding instead of an evening dinner service. This will bring your wedding reception costs way down as this is typically the most inexpensive part of your day.
Then there is the traditional cash bar. Quite a number of reception and banquet halls in Los Angeles can arrange for a cash bar at your reception. This will allow you to provide the coffee, punch and tea, which are typically included in your menu.
Before you select any of the above options, talk to one of the caterering sales associates at the Quiet Cannon. They can help you plan the ultimate outdoor wedding ceremony and ballroom reception at an incredibly affordable price.