Unique Valentine's Ideas for Women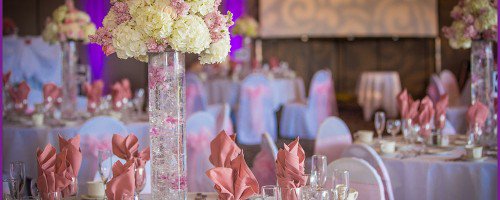 June 29, 2013
If you're looking for a special way to celebrate Valentine's Day in L.A. all it takes is a little thinking outside the box. Valentine's Day is a special day to celebrate the love you share but it doesn't mean you have to be glued to each other's hips. Sometimes showing your love means putting the other person first and giving them some "alone time" whether it's on the links, in the spa, or on the masseuse's table. But don't worry, there are plenty of activities in the Los Angeles area to reconnect you, all rested and refreshed after a relaxing day alone, when the sun goes down.
In today's post you'll find ideas on how to pamper your special lady on Valentines DAY. Next month we'll give you ideas on what to gift your fine gentlemen for his special Valentines DAY – and then where you can enjoy some romantic escapes come nightfall.
"Me Time" for the Ladies
Ladies and gentlemen, I ask you: is there any better way to show your love than helping your special someone feel pampered and polished? Los Angeles is home to some of the best day spas around, ranging from high-end and exclusive to affordable and chic. Below are just three of the best-of-the-best within driving distance of Quiet Cannon.
Le Petite Retreat Day Spa
Located at 331 N. Larchmont Blvd. this spa is one of the most beautiful and critically acclaimed in L.A. It has been featured in magazines such as Elle, Vogue, Lucky, and the Holy of Holies Cosmopolitan. Big-name stars like Angelina Jolie, Gwen Stefani, and Johnny Depp have been spotted here but enjoying warm stone deep-tissue massages, salt and herb wraps, hydrotherapy and more but treatments range from just $60 and up! Call (323) 466-1028 for appointments.
Voda Spa
Located at 7700 Santa Monica Boulevard, this delightfully ethnic spa features traditional Russian therapies such as banya, saunas, steam baths, and platza with modern glycolic skin peels and exotic body wraps. Call 323-654-4411 for more info.
Glen Ivy Hot Springs Spa
Hidden away at 25000 Glen Ivy Road in Corona, this spa is a little bit out of the way but the unique natural hot springs make the experience one-of-a-kind. It's been a fixture in the L.A. area for over150 years! But it's not all about mud and hot water. Glen Ivy offers professional nail and skin treatments in addition to mineral springs and soothing mineral mud baths. Call 1-888-GLENIVY for more.