Planning High School Reunions Part I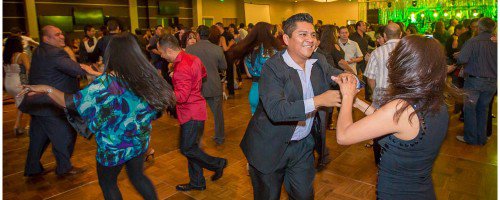 June 29, 2013
Planning a high school reunion is a lot of work, but there are ways that the job can be made much easier. By choosing an experienced facility and taking advantage of new services that are available, you can cut the amount of work that is needed to pull off a successful event.
The first step is deciding when to have a reunion. Many classes want the first one to be at 10 years. Class members have had time to graduate from college, start careers and families and, basically, get settled into their lives. A general rule of thumb is to have a reunion either every five or 10 years. There is no right or wrong. It really just depends on the desire of the class.
When choosing a venue for your high school reunion, there are many things to consider such as:

• Menu
• Room size
• Facility amenities
• Staff
• Location
• Experience
Quiet Canon has been honored to host dozens of high school reunion, and our staff has it down to a science. We also have a lovely hotel located just steps from the facility. This means that reunion guests traveling from out of town would not need to arrange transportation from the hotel to the reunion. Even those who live in the area could rent a hotel room so that they would not have to worry about driving home at the end of the night.
The facility is beautiful, and we have menu options to suit just about every budget. We have a variety of room sizes that can hold groups from 30 to 1200 people.
Of course, even if you choose the best facility, there will still be time intensive jobs involved in planning your high school reunion. One of those jobs is keeping track of ticket sales. Collecting money and keeping a spreadsheet of who has paid can take a lot of time. Check back next week to read Part II that shares info on the free service available to you that will make this job a cinch.