Gazebo Ceremony Details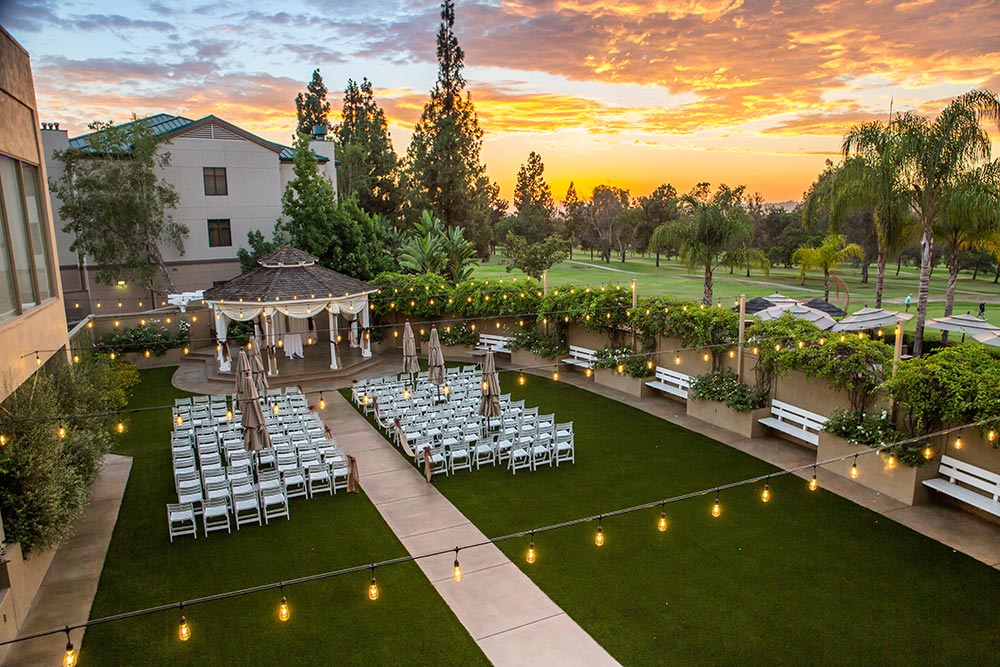 Quiet Cannon will provide white ceremony chairs for your guests, a public address system with a standing microphone, complimentary rehearsal, and any tables you may require, complete with linen.
You and your florist may decorate prior to the time reserved – this time is reserved for your ceremony setup. You also have 1/2 hour after the event time to be used for photographs – the space is yours exclusively during the 1 hour setup, 1 hour ceremony, and 1/2 hour photos. Please note nails, tacks, etc. may not be used to affix anything to the Gazebo structure.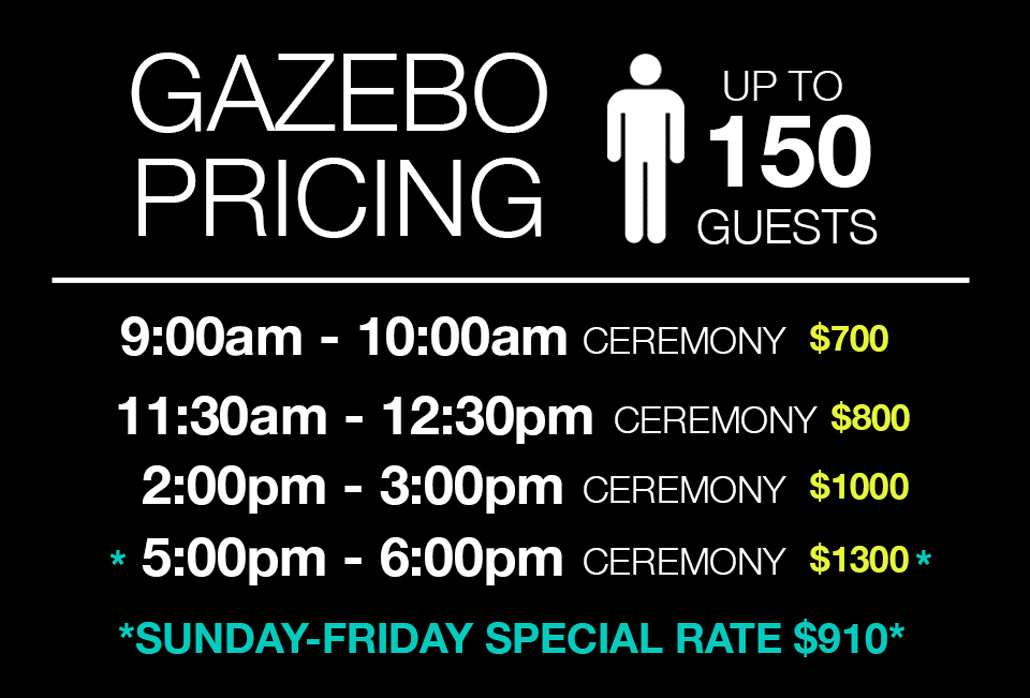 Additional chairs are $2.00/each
---
Quiet Cannon does not provide Decorations, Aisle Runner, Ladder, Minister, Wedding Coordinator or Music for the Ceremony.
Florist must remove all decorations within 30 minutes following the ceremony. Quiet Cannon is not responsible for any flowers or other items left at the Ceremony site after the scheduled conclusion.
If on the day of the ceremony the weather is inclement the ceremony location will be adjusted without prior notice. If available the ceremony will be held on the Dance Floor in your reception ballroom.
Prices do not include 21% Hospitality Fee or California sales tax. Prices subject to change without notice.