Tips For Fabulous Costume Parties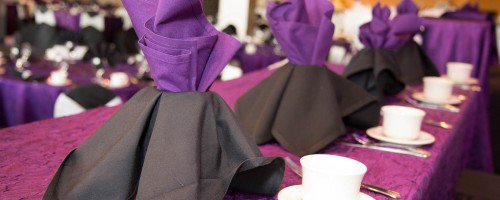 June 29, 2013
This is the time of year that everyone has costume parties on their minds, but costume parties are a fun choice anytime. This type of party is a great choice for birthday parties, fundraisers and even corporate parties. Of course, for a corporate costume party, it might be a good idea to have the human resources department write some guidelines just so things don't get out of hand.
Here are some tips for an unforgettable costume party.
The Venue
As is the case with most parties, the venue is one the most important choices that you'll make. For a costume party, you want a room that is large enough to accommodate all sorts of costume party fun, such as a costume parade or costume fashion show.
Quiet Cannon has hosted many costume parties. We have ample space for most size groups, a helpful staff and wonderful menu options.
The Costumes
So the theme of your party is a costume party, but how about a theme within a theme? You can choose as broad or as narrow of a theme as you'd like. From this theme your guests would develop their costume ideas. For example, the theme for an animal fundraiser could be Noah's Ark. This leaves plenty of room for creativity. Guests could be animals, Noah, a dove, an olive branch…the possibilities are endless. For a corporate law event, the theme could be justice. Again, this theme provides plenty of opportunity for creative costume ideas.
The Invites
One thing that must be done with a lot of thought for a costume party is the invitations. You need to make sure they include all the information a guest might need. Don't forget to include the following:

Date, time, location
Costume theme (if any)
Special instructions/rules about costumes (if any)
Information about contests, parades or other special events that will take place at the party
Menu choices (if applicable)
Costume parties are always a ton of fun. When you choose Quiet Cannon for your event, you can be sure that it will be a hit with all of your guests.