Summer is Here! Time to Party!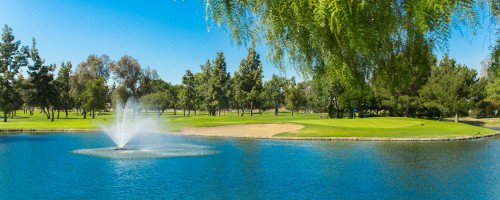 June 29, 2013
It is hard to believe that summer has once again rolled around. With summer comes vacations, weddings, and lots of summer parties. Of course, the weddings and parties often go hand in hand. Bachelor parties and bridal showers are two events that are quite popular during summer in the months leading up to those summer weddings.
Below are some tips about throwing memorable bachelor parties and bridal showers and why Quiet Cannon is an ideal venue for them both.
Bachelor Parties



The bachelor parties of today are not necessarily the same lude events that they once were. Today, some men just want to get together with their friends for a few drinks, a good meal and some laughs. Here are some things to keep in mind:
It's The Groom's Party



If the groom says he doesn't want a stripper, believe him. Not every guy wants to celebrate his impending wedding by getting a lap dance from a girl name Candy Sue. It might be YOUR idea of a good time, but since this bachelor party is, in theory at least, for the groom, respect his wishes.
All About The Food



One thing that almost all guys have in common is that they want to be able to throw down some great food when they get together. At Quiet Cannon, we offer a menu that is diverse and flexible. Of course, everything that we serve is top quality, which makes us one of the best bachelor party locations in Los Angeles!
When to Have the Party



Traditionally, the bachelor party would be held the night before the wedding. This is a bad idea for a couple of reasons. First, the groom might be needed to help with last minute details and entertain out of town guests. Also, if you plan to partake of some liquid refreshment, the groom may not be his best for the wedding.
Instead of having the bachelor party the night before the wedding, have it a bit earlier. This will make things less rushed and give the groom plenty of time to recuperate before his big day.
Bridal Showers




Guest List



Formulating the guest list for a bridal shower can be tricky. There are some people that you are sort of obligated to invite, i.e. future mother-in-law, grumpy bridesmaid cousin etc. Of course, you have to invite these guests, but you can be creative with the seating plan to achieve the most harmonious shower possible.
You also want to get some input from the bride-to-be as she might have co-workers or old friends that she would like to be invited to her special day.
Food



One similarity between the bachelor party and the bridal shower is that the food is a big part of the event. As is the case with bachelor parties, Quiet Cannon is one of the best bridal shower locations in Los Angeles thanks to our customizable menu options and staff that can help make your selections an easy process.
Cake and Décor



It is fun to try and bring in some of the wedding colors to the bridal shower décor, but be sure that you are not giving away more of the wedding day details than the bride wants to. Some brides like to keep everything a secret until her wedding day, so if you do use some décor to reflect her wedding day choices, be sure it is done in a subtle way.
Quiet Cannon's fabulous food and helpful staff make us a great choice for all types of summer parties in Los Angeles. Our flexible event space means that we can accommodate bachelor parties and bridal showers of all sizes. Visit us today to see why we are one of the top bachelor party and bridal shower locations in Los Angeles.