How to Choose a Conference Center in Los Angeles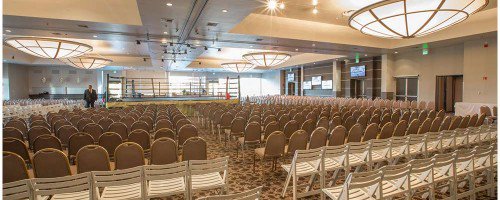 September 19, 2012
If you are looking to host your next big meeting at a conference center in Los Angeles, the first step is to think about what features you would like the location to have and what your requirements are. Los Angeles hosts many major conferences throughout the year because of the vast number facilities available and the great year-round weather.
The best conference centers of Los Angeles are known for their:

• State of the art facilities – access to audio, video, and other types of technology if your meeting requires it.
• Integration with the outdoors – beautiful landscaping that brings out the best of Los Angeles weather and scenery.
• Varied capacity – the versatility to accommodate a large number of attendees comfortably.
Quiet Cannon's corporate event facilities offer all of the above along with a great location that is right off of the Pomona freeway and in close proximity to the Hilton Garden Inn. All of these convenient features make Quiet Cannon an excellent choice for your next conference center in Los Angeles.