Hosting a Golf Tournament in Los Angeles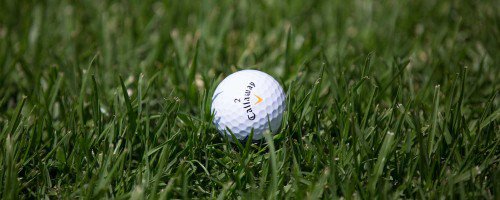 June 29, 2013
What could be more relaxing than an afternoon spent golfing with friends? If you are lucky enough to live in or near Los Angeles, then the fabulous weather cooperates year-round, meaning there isn't a golfing "season". You can enjoy time on the green all year long!
Many people in the Los Angeles area are aware that Quiet Cannon is a wonderful place to hold a wedding or other special event. But, some are not aware that Quiet Cannon is also home to a championship golf course.
If you are looking for where to golf in Los Angeles, Montebello golf course, on which Quiet Cannon sits, is a perfect choice. This 18 hole, par 71 municipal golf course offers all of the amenities that you would expect. There is also the fabulous Quiet Cannon café. Stop in for a light snack or a full course meal after your game.
Golf Course Tournaments



A golf tournament is a great fundraising event or a way to thank clients for their business.
Golf Course Tournaments 101



Anyone can organize and host a golf course tournament. Below are some tips.
As a Thank You
If you are hosting the event as a thank you to clients, then you want to be sure to send the invitations out well in advance. It is usually better to hold such events during the week. Because it is a work-related event, you will probably have a better turnout during the week. Most folks will be happy for an afternoon off of work, but may be less likely to come out on a weekend to meet with business contacts.
Since this is a thank you event, you will not be charging a fee. If you want, you can offer to allow the invitees to bring a guest for a small fee. Offer prizes to the winner on each team. Another fun idea is to have a special prize for anyone who makes a verified hole in one.
For a Fundraiser
Hosting a golf course tournament for a fundraiser is a whole different animal. Advertising will be the key to your events success. If you don't get the word out then you won't have the participation that you need. Because it is a fundraiser, you will charge an entry fee for each golfer. This is one way that you will make money for the selected charity.
Another way to make money is to allow businesses to sponsor the event. Each business will pay a certain amount for their sponsorship and will be allowed to set up a table at the tournament and/or have their logo printed on all tournament-related materials.
You will need to offer prizes, but since the tournament is for charity, you can probably get the prizes donated by local businesses rather than having to purchase them.
Quiet Cannon is a PERFECT venue for any type of golf course tournament. In addition to the beautiful course, Quiet Cannon has a special golf tournament menu. There are several menu options from which to choose and with prices starting at just $8 per person; you can feed a crowd without blowing your budget.
When considering where to golf in Los Angeles, whether for a round with friends or for a golf course tournament, Quiet Cannon is a fabulous choice.