Bridal Shows at Quiet Cannon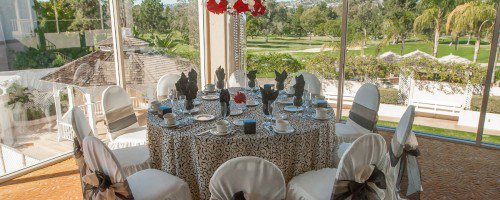 September 24, 2012
Brides-to-be need all of the help that they can get in planning their wedding. That is one reason why attending a bridal show is such a great idea. Quiet Cannon hosts four bridal shows each year, and we are confident that once you see our amazing facility and taste our fabulous food, that you will stop looking for your reception venue, because you will have found the best.
We are simply one of the top spots in Los Angeles for both indoor and outdoor weddings. Our bridal shows give you the chance to see firsthand what our ballrooms look like when they are decked out for an event. But, previewing our facility is only one of the reasons to attend one of our bridal shows.
Vendors
When you attend one of our bridal shows, you will be able to meet some of the best vendors in Los Angeles, including photographers, bakeries, florists, and DJ's. See samples of the vendors work, read reviews from past clients and ask any questions that you may have.
The chance to visit with several vendors under one roof means that you will not have to drive all over town to find the best wedding service providers.
Food
Before you choose your wedding cake, you will likely do a cake tasting to decide which flavors you like the best. When you come to a Quiet Cannon bridal show, you can do the same thing for your reception dinner. We offer generous samples of some of the most popular items on our banquet menu.
Meet the Staff
Our friendly staff will be roaming around during the bridal show to answer any questions that you might have. Our staff is known for going above and beyond to make sure that every bride is happy on her big day. Come and see for yourself just how friendly and knowledgeable our staff is.